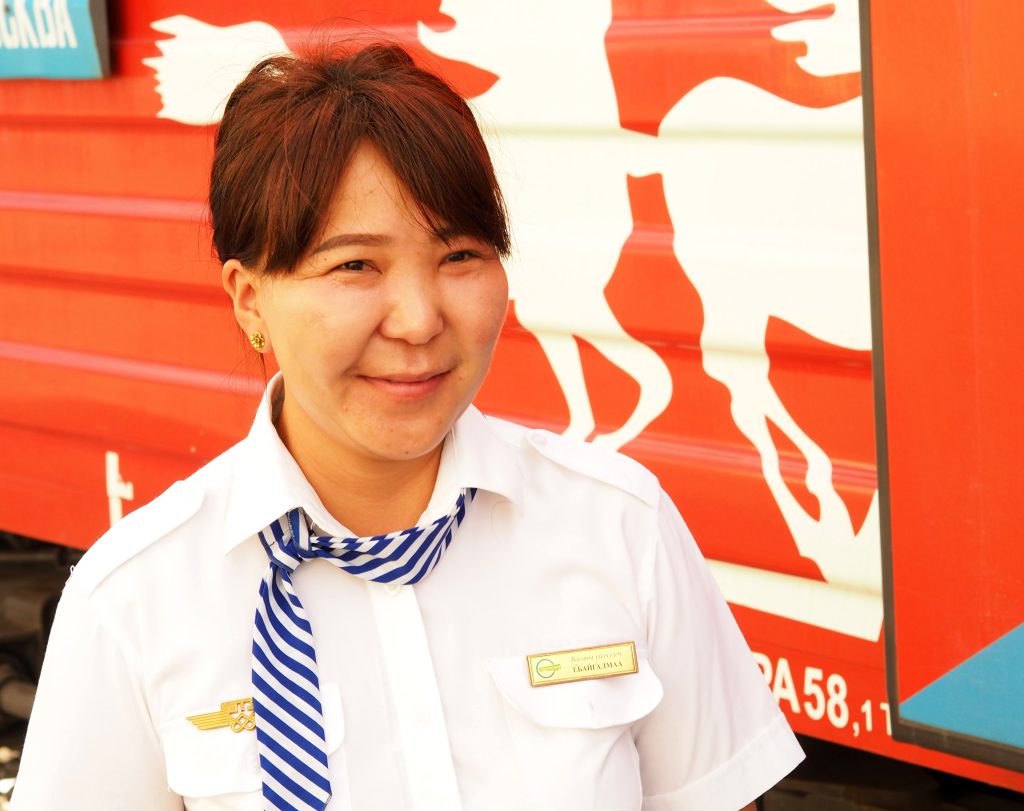 After her first years of work in Freiburg, Julia quit her job and embarked on a long-term journey that would take her to the other side of the world in 20 months, from Russia via China and Vietnam to New Zealand. She covered the first leg on the Trans-Siberian Railway from July to September 2017. The train journey from Moscow to Beijing stretched out in time due to several weeks of stays and stopovers. Among other things, she spent two weeks working on a volunteer project in the Russian wilderness. The trip, which reads simple, was in practice complex to organize. Although the long-term trip included numerous exciting countries, in this interview we focus on the stage with the Trans-Siberian Railway. Julia passed through the following stations with the famous train:
Start in Moscow and three days stay in the big city.
A few days of sightseeing in Suzdal and Vladimir. These villages are part of the "Golden Ring", a populated area around Moscow known for its old farmhouses and churches with onion domes.
A day in Ekaterinburg, a Russian industrial city in the Russian Ural Mountains
A day in Krasnoyarsk, a city near a national park with interesting rock formations called Stolby, similar to the Saxon Elbe Sandstone.
Irkutsk, from here two weeks of volunteering in Tanchoy with the organization Great Baikal Trail near Lake Baikal, the deepest and oldest lake in the world.
Ulaanbaatar, the capital of Mongolia. From here three weeks of various guided tours in small groups with overnight stays in tents and yurts, among others into the Gobi desert, as well as a lot of contact with the local people and culture.
Beijing. Two months stay in China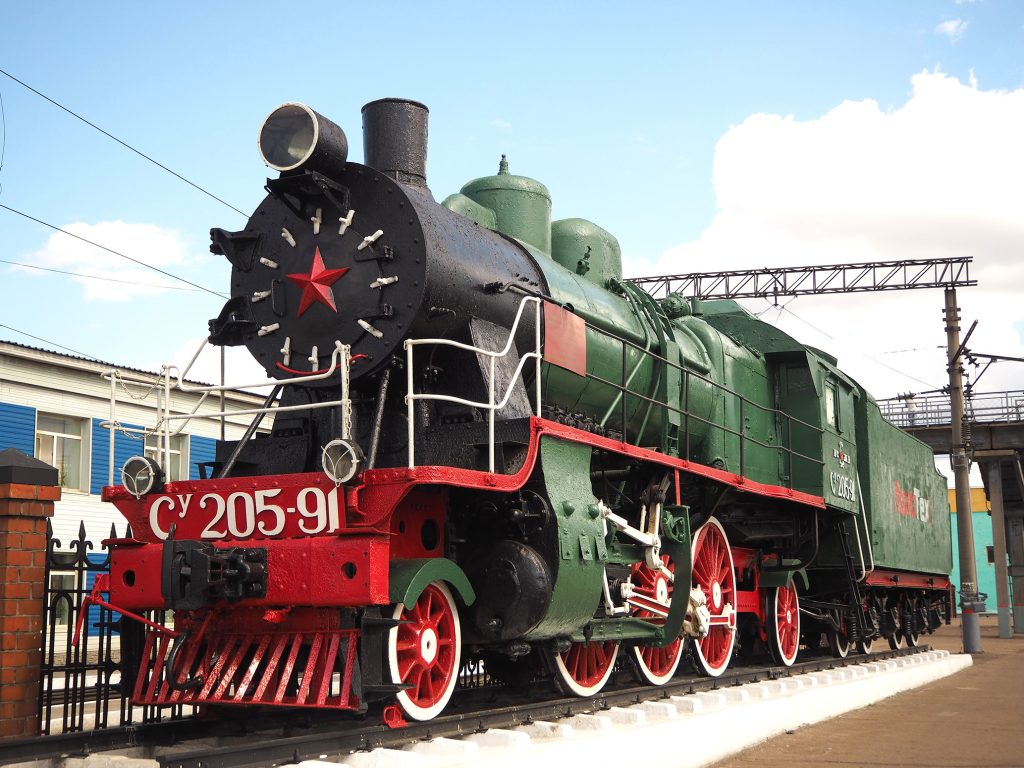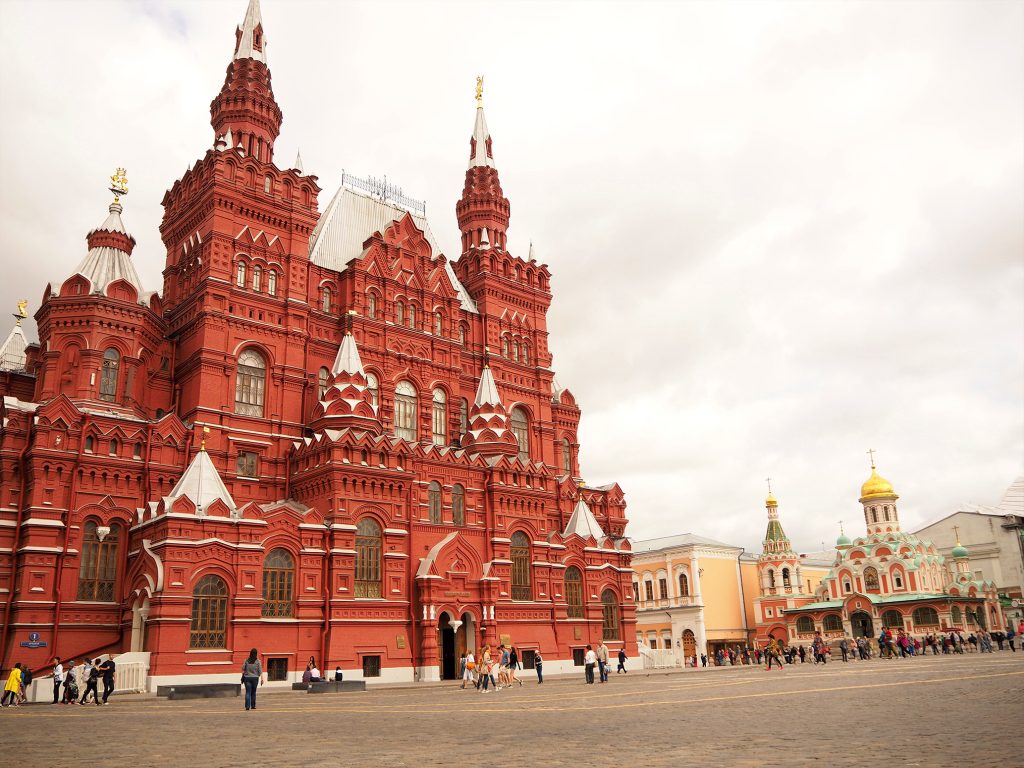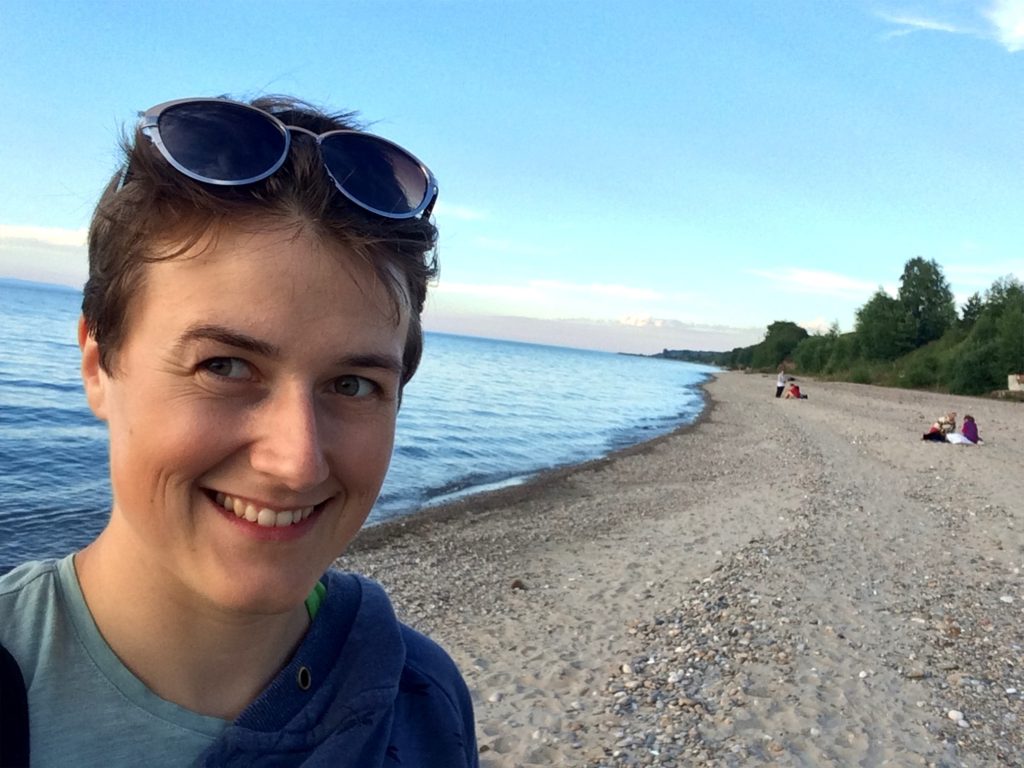 What was the highlight of your trip for you?
My absolute highlight was volunteering near Lake Baikal. I was part of a larger group of volunteers there with whom I lived in the forest for two weeks. Half of the people were from abroad, the other half were from Russia. We slept in tents, used an outhouse, drank water directly from the river and cooked our food on the campfire. It sounds pretty harsh, but it was a wonderful experience for me – so pristine and in direct contact with nature. Also, it was not cold at all, although most people imagine Siberia as a permanent winter. In August it was 27 degrees plus there. Our daily work consisted of taking care of trails, maintaining them, clearing them of plants, as well as carving trail borders out of logs. We also played many games together and on one day we went on a hike. The organization we supported on site has set itself the task of promoting tourism by developing hiking trails and protecting nature at the same time. Originally, there were efforts to build a hiking trail completely around Lake Baikal, the so-called Great Baikal Trail. However, this trail was never realized as a large-scale project. Nevertheless, there are individual accessible sections, such as the very hiking trails we were in charge of.
Did you get along well with the other volunteers?
Actually, a very close friendship developed out of the volunteer work for me. On site, in addition to a guide who led our work, there was also a translator who translated from Russian to English. I shared my tent with her for the two weeks. The concern for the wild animals in the forest really brought us close together. For example, we used to go to the toilet together at night, singing loudly, so that if they were there, bears would hear us and run away. After Irkutsk she moved to China to work as an English teacher. There I visited her again. Later we also went on a tour together in Nepal. The political situation in Russia makes me all the sadder at the moment. Because my friend is back in Russia in the meantime. I would like to invite her to Germany, but it is not so easy because of the war with Ukraine.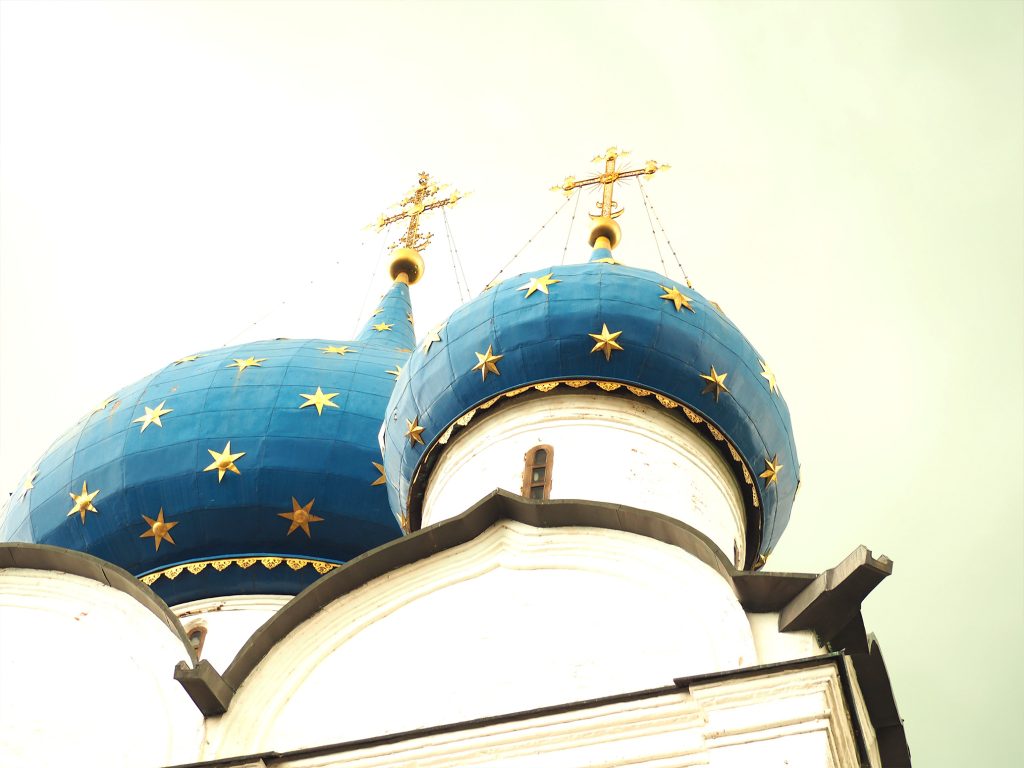 How did you get your visa for Russia back then?
Since a visa for China was also necessary for my trip, I had the visa matters organized through a German agency (König Tours). This was more relaxed for me, because I could then take care of other things, such as the travel planning. By the way, Germans do not need a visa for Mongolia.
What made you decide to travel by Trans-Siberian Railway?
My plan was to make a long-term trip to faraway places. But I didn't feel like just booking a round-trip flight to Thailand or Australia. Russia has always interested me, also because of my private connection. I was born in the former Soviet Union and came to Germany when I was one year old. I also liked the idea of starting the journey directly from my own country. Slow travel over land appealed to me. And the Trans-Siberian Railway is also a term that everyone knows. I would have loved to take the train from Freiburg to Moscow. But that was not possible due to time constraints, otherwise my Chinese visa would have expired too early. Therefore, I flew to Moscow and took the train there. That was the compromise.
How did you book the tickets for the Trans-Siberian Railway?
At the beginning I had informed myself on the Internet about the routes and possible stops. One realization was also: there is not one route of the Trans-Siberian Railway. There are several routes from west to east, depending on which cities you want to see. But some acquaintances of mine have opted for the route via Mongolia and to Beijing, as I have. This seems to be one of the most popular. I ended up booking through the Gleisnost travel agency in Freiburg, which offers domestic and international train travel. It was more convenient for me, since I also had to vacate my apartment during that time. In addition, someone had recommended the agency to me, which was another plus point for me. By the way, there is also the so-called Zarengold (Tsar Gold). This is a luxury train for tourists, which is much more expensive than the conventional Trans-Siberian Railway. This one is correspondingly fancier, but also far more expensive.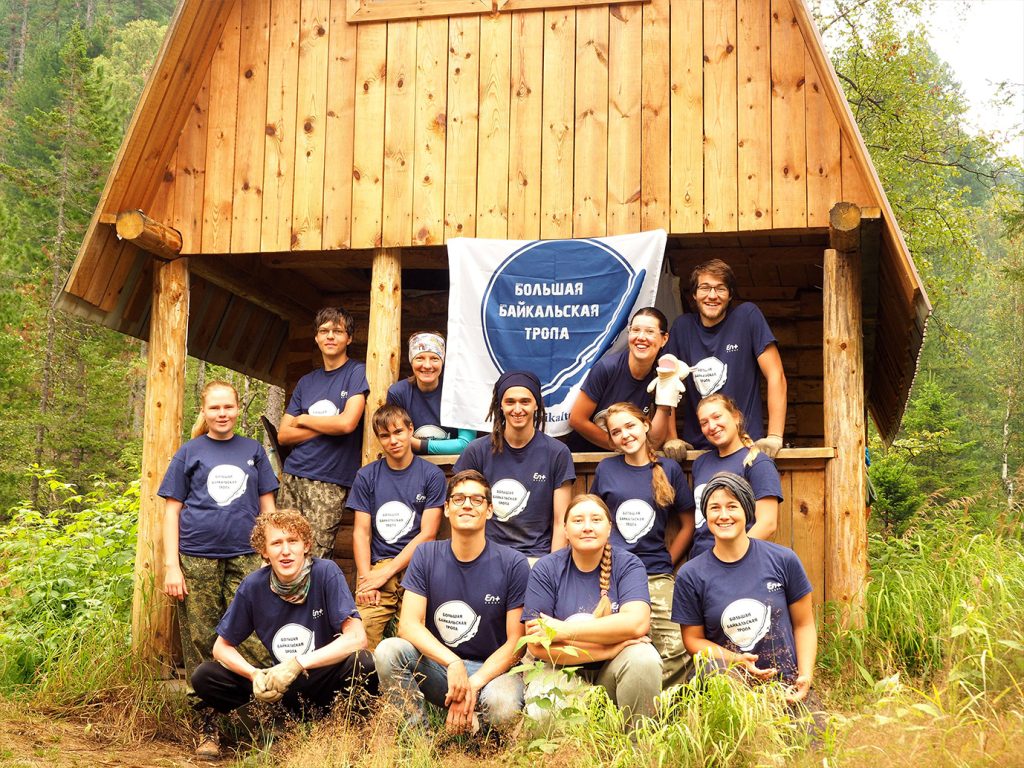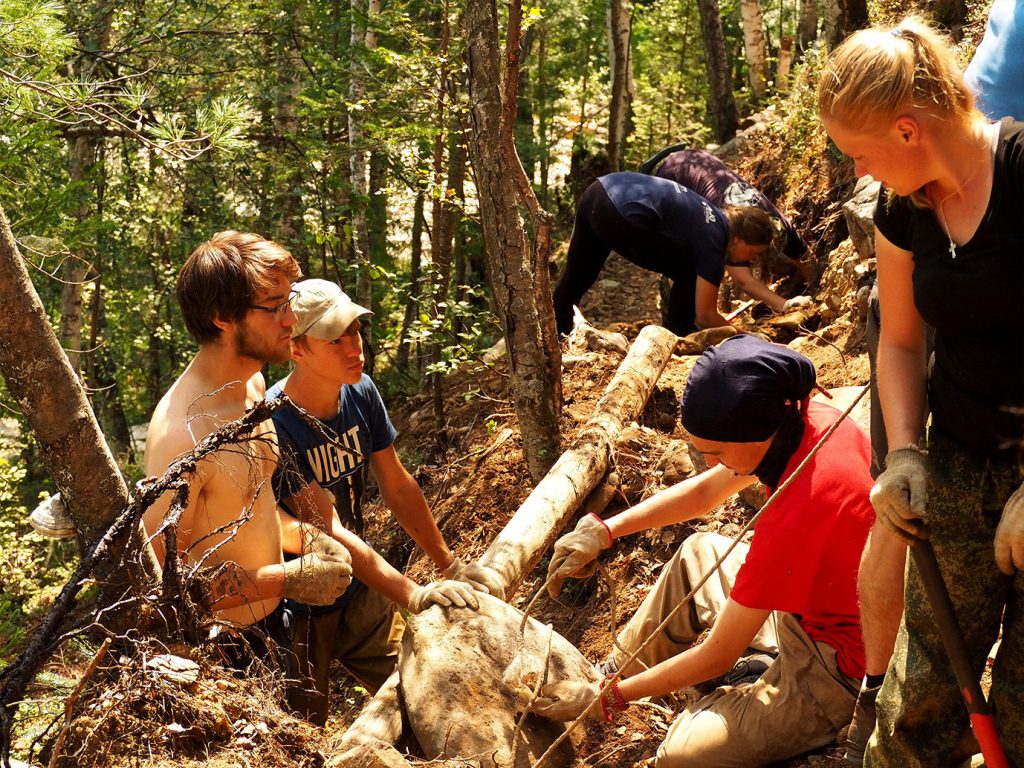 What is it like to travel on the Trans-Siberian Railway?
At the beginning, when I went to Suzdal near Moscow, the train seemed like a regional train in Germany. There were the usual benches and also the passengers were mainly locals on their way to work or back home. Deeper into Russia, however, I rode only long-distance trains. The cars contained one bed for each passenger, always two were stacked on top of each other. Here it was good to be assigned the upper of the beds, as it always remained a bed. The lower beds became bench seats during the day, shared with the other passengers. I could often linger in my upper bed and sleep when I wanted.
There were three classes on the train, first, second and third, called Platzkartny. First and second class had compartments with doors, giving passengers more privacy. In third class, all beds are open in the train car, with six beds always forming a unit, separated from the others by a thin wall. I always traveled by Platzkartny, as it was the cheapest. Only for one part of the journey I used second class to see what was different there. That was more comfortable, of course, but in itself I also had a good travel time in third class. That's because no matter what class, every guest gets fresh bedding when they check in. There is also a samovar in each car with hot water for tea or instant noodles. There is no WLAN on the train. But I had gotten a Russian sim card and was able to text with friends and family.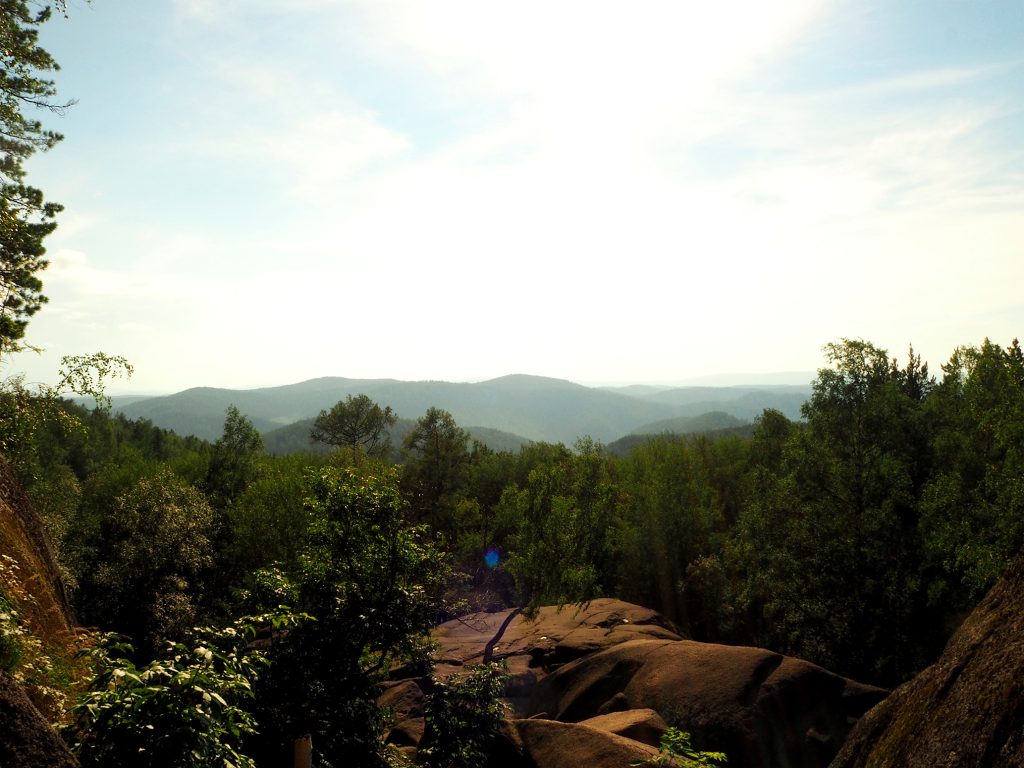 Do you need a lot of money for such a trip?
I did not find it expensive to travel on the Trans-Siberian Railway. Especially if you travel third class it is quite cheap. Mongolia was a bit more expensive, while China was cheaper again. Compared to the Deutsche Bahn, however, the tickets were cheap. In addition, one saves also the overnight expenses, since one sleeps in the train.
Was it safe to travel as a woman on the Trans-Siberian Railway?
I think so. My parents were very worried at first when I announced that I was going to travel alone by train through Russia to China. However, I felt totally safe during the trip. There was a conductor in every carriage whom I could have contacted in case of emergency. Moreover, I was never alone in the car with shady characters. They were always very crowded. That gave me a kind of herd security. Mainly families and elderly people were on the train. Once I saw a group of dubious-looking young men, but they were not in my compartment. I also just noticed that I actually only saw female train attendants, not male train conductors.
Should you know Russian to travel on the Trans-Siberian Railway?
In Moscow, you can get by just fine with English, even without any knowledge of Russian. On the train, however, almost no one knew English, let alone German. I had the great advantage that I had been in contact with the Russian language from an early age through my family. I learned the Cyrillic letters as a child and could understand simple conversations. On the Trans-Siberian Railway, when there was no other means of communication, I actively spoke the language for the first time. I surprised myself with it and was amazed at how well I could converse! Without knowledge of Russian, I think, it is also possible to travel on the Trans-Siberian Railway. Then, of course, it is more difficult to communicate, but with hands and feet, curiosity and a smile, you can get around the time together quite well.
Do you remember any particular passengers?
One encounter has remained in my memory. I was sitting in a compartment with two women and a little boy. We were playing cards together and talking. And the boy, who was about eleven years old, said that I was the first foreigner he had ever met. I found that quite remarkable – unimaginable in Germany. Here we have so many different nations united in one city alone. It would be quite difficult never to meet anyone with a migrant background.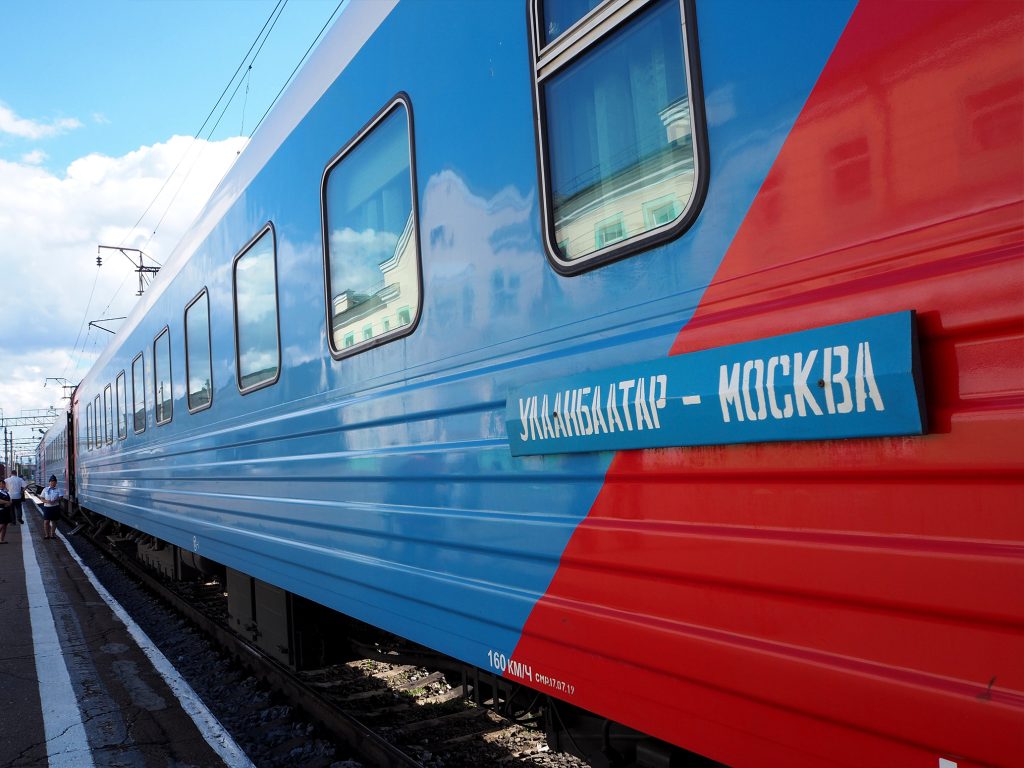 Is the journey on the Trans-Siberian Railway something for everyone?
Actually, I believe that anyone can do anything. But if I had to divide it up, I would say the train journey through Russia is more suitable for people who like challenges. For example, there are language barriers to overcome and a lot of time to spend with strangers. Also, you don't have that much privacy, because the beds are always visible. Organizationally, however, you don't have to be that fit to travel on the Trans-Siberian Railway. The conductors even wake up the passengers when their place of disembarkation has arrived. So you can't miss the next destination at all. A funny fun fact I just remembered: Moscow time always applies on the train, even if time zones are crossed.
What did you like about the way of traveling?
One motivation for the decision to travel through Russia by train was also to clear up my prejudices. To exaggerate, in Germany we have the image of Russians who are unfriendly and only drink vodka. I therefore found it very exciting to come into contact with the real Russian population. Then I also just found it good to wake up in the morning and see on the GPS map where the train had now suddenly landed again on the map. I was fascinated by how I had started in Moscow and was suddenly, for example, on the same longitude as India – and all that just by train over land. Also, over time, the landscape and the appearance of the people gradually changed. For example, in Novosibirsk, Russia's third largest city, there was a train on the track going to Kazakhstan. The train attendants had Asian eyes – I was blown away by how close we were to Asia already. And later, in Mongolia, I was able to watch camels out of the window in the morning!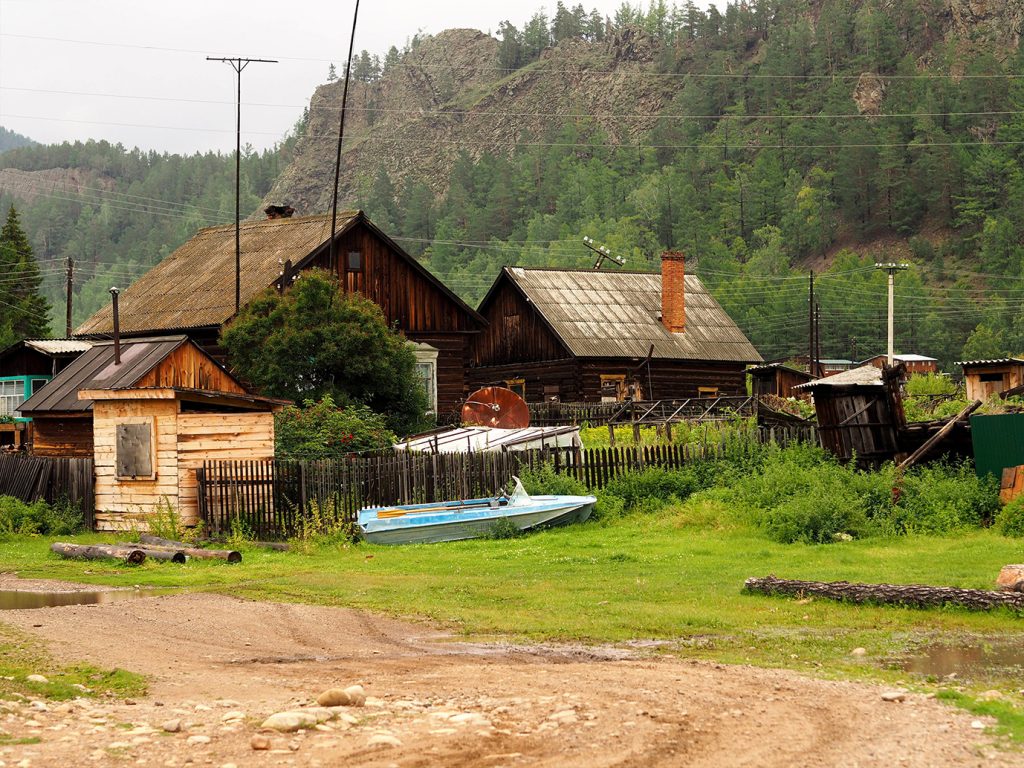 What was it like coming back to Germany?
I was on the road for almost two years. When I came back to Germany, I first bought a Lonely Planet Germany. During the trip abroad I realized that I didn't know my own country that well. In faraway countries, we as tourists look at so many corners, from cities to nature, simply everything. But in Germany there is also so much to discover. I wanted to travel to all the German states and also get to know the countries in Europe better. You don't have to go to the end of the world to see sandstone formations, for example. The pandemic then led to my plans to travel around Germany. Also, my urge to want to travel far away is now not so strong. Recently, a friend asked me if I would like to accompany her to Thailand. But I declined. I've also noticed that if I'm going on vacation for one or two weeks, I always think it's not worth going far away. When I'm traveling in such a short period of time, I also prefer to take a good look at one region rather than trying to explore the whole country. I was in Ireland, for example, and didn't feel the need to explore the whole island.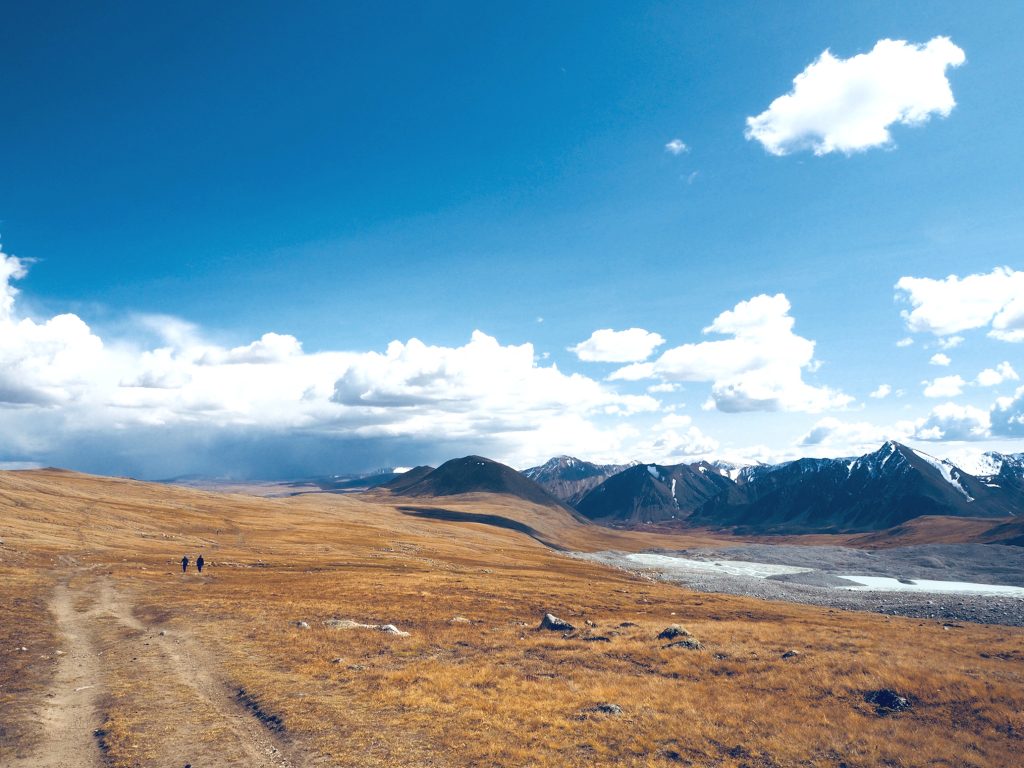 How do you feel about flying?
I can understand if people want to see far away and distant countries. Also, I can understand if there is not much time for that, for example, one has only a few days of vacation available, and therefore decides to fly. But I have hope that such trips will no longer be made with such frequency. You don't have to travel by plane on every vacation. There are people who fly to Mallorca or even New York for a long weekend. I would like to see alternative means of transport being researched. For example, I was a few years ago on winter vacation by train – including snowboard.
I think many people are currently concerned about such issues, especially because of climate change. After all, that's now a topic on everyone's mind. But the percentage of people who really change their behavior because of it is probably small. That's certainly also due to the high prices charged by Deutsche Bahn. If, in research, a flight is still cheaper than a train ride, you don't have to be surprised if people choose to fly. In any case, I hope that awareness of such issues will continue to grow and that people will choose to travel closer to home more often.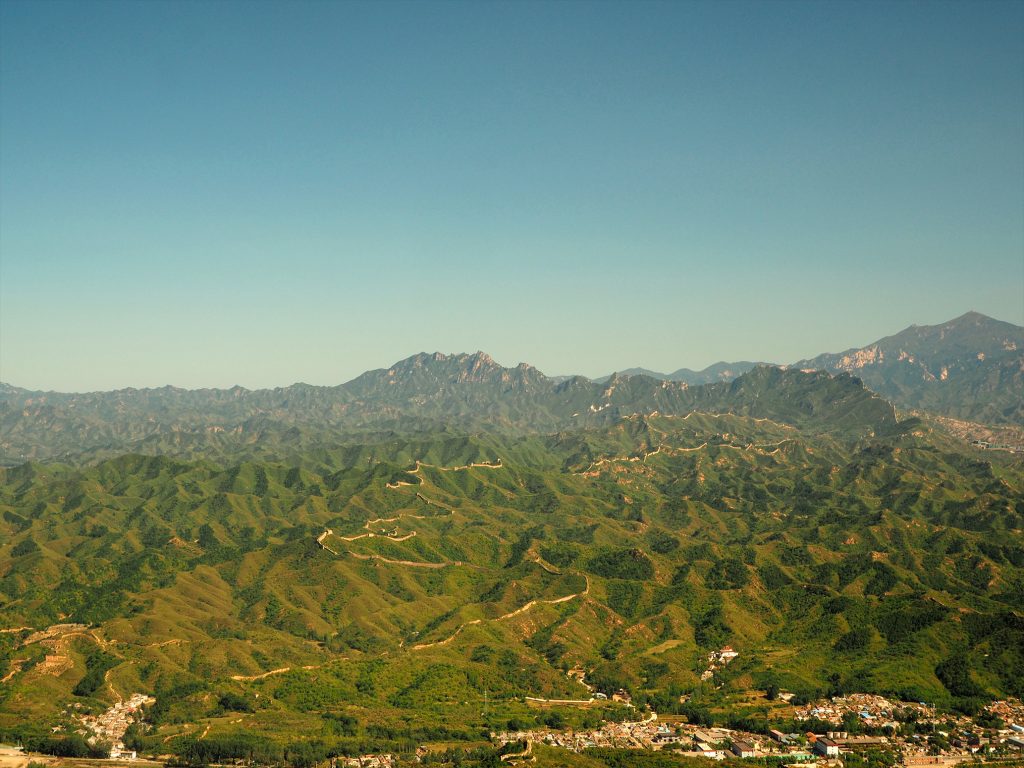 ---
Interview by Anika Neugart.
If you enjoyed this article, you might also like …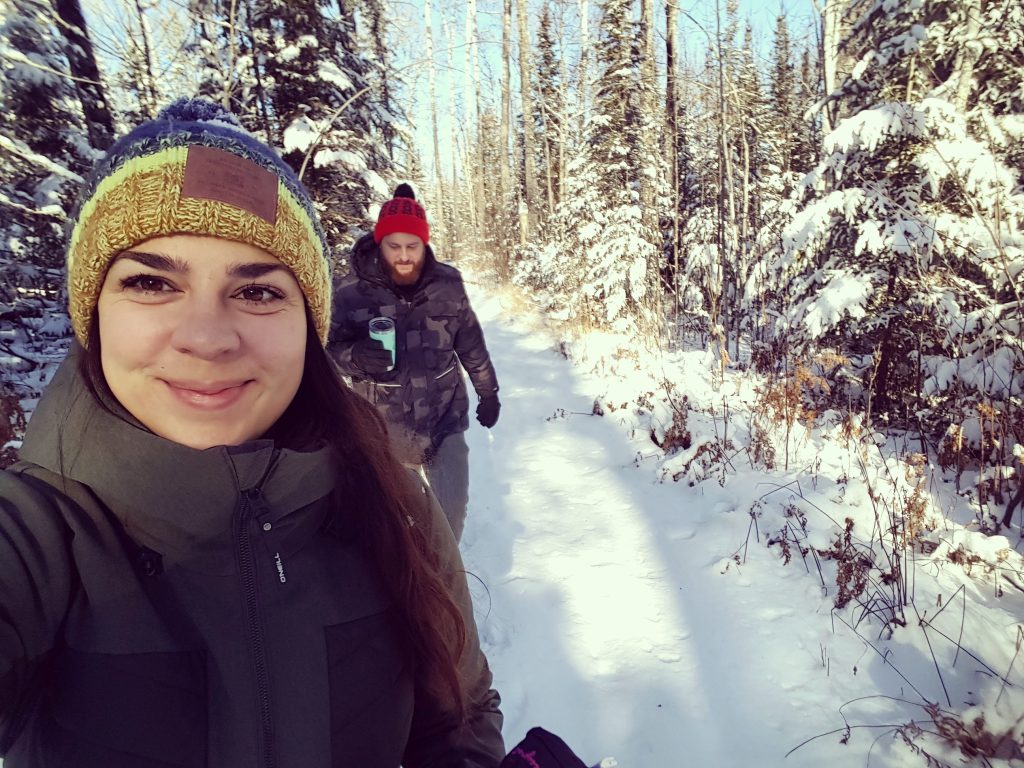 26 November 2020
Volunteering in North America
It is not just a travel story – it is an international love story of two adventurous long-term travelers, who met each other in a deserted place where usually just seals and polar bears roam around. The meeting changed the future travels of both, …