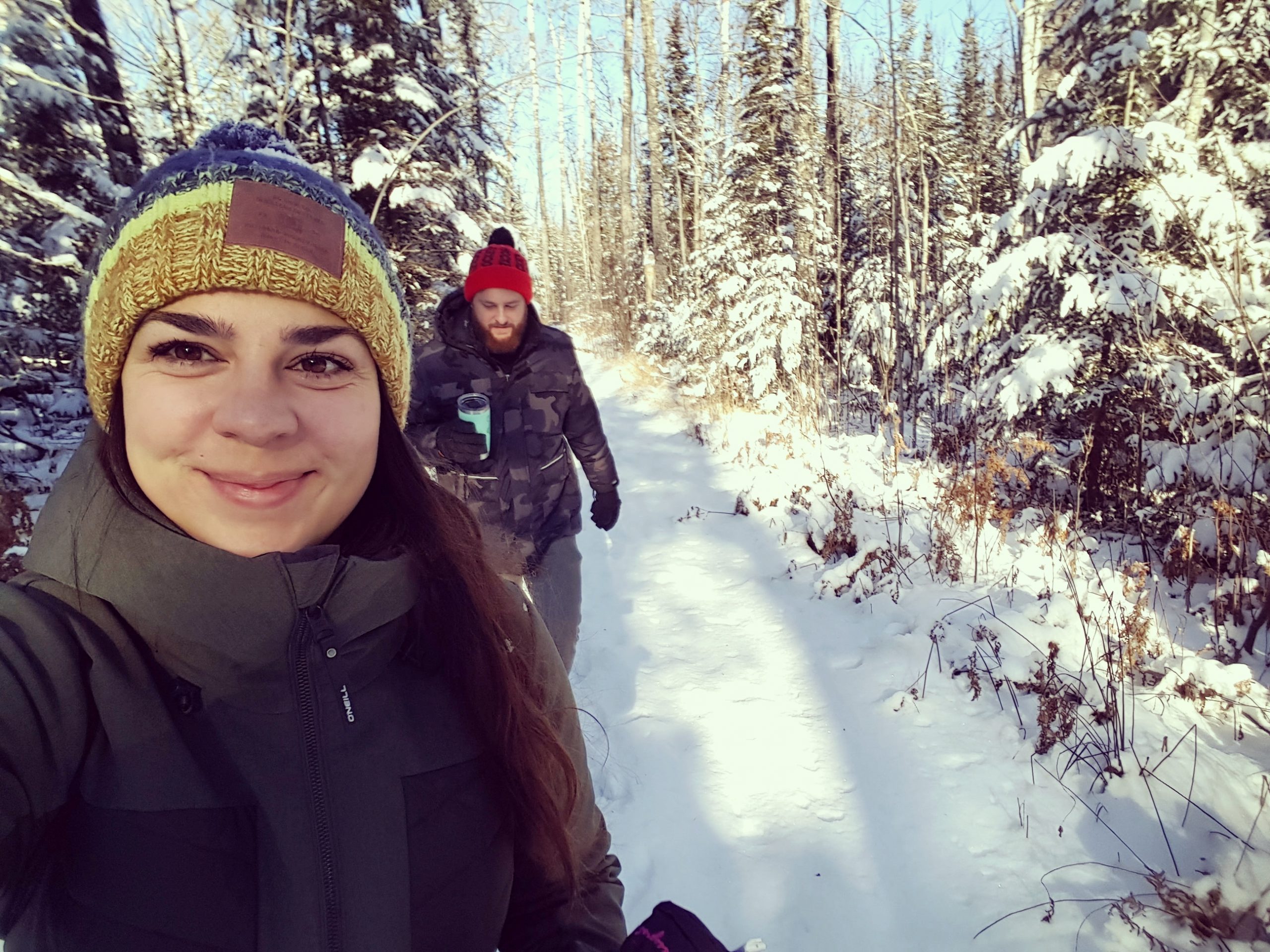 It is not just a travel story – it is an international love story of two adventurous long-term travelers, who met each other in a deserted place where usually just seals and polar bears roam around. The meeting changed the future travels of both, led to Slow Travel through North America with lots of volunteering and affected where they are now in their lives. But let me tell you the story of Zdenka and Mike from the beginning:
Why Canada
Originally from Australia, Mike traveled already in 2016 to Canada. After he quit his job in Perth, he needed a change. He went to Toronto with his friends where they spent two years. His friends left and went back home, but he decided to explore Canada on his own. Back then he did not know what the future had in its back pockets for him.
Zdenka from Slovakia came to Canada the same year Mike started to travel across the country. Studying at a Slovakian university, she had already spent two summer seasons in the U.S.A. working and travelling. "At that time", she says, "I just fell in love with North America and with the hippie kind of travelling, when you don't care where you will sleep the next night or that you didn't do your laundry over two weeks."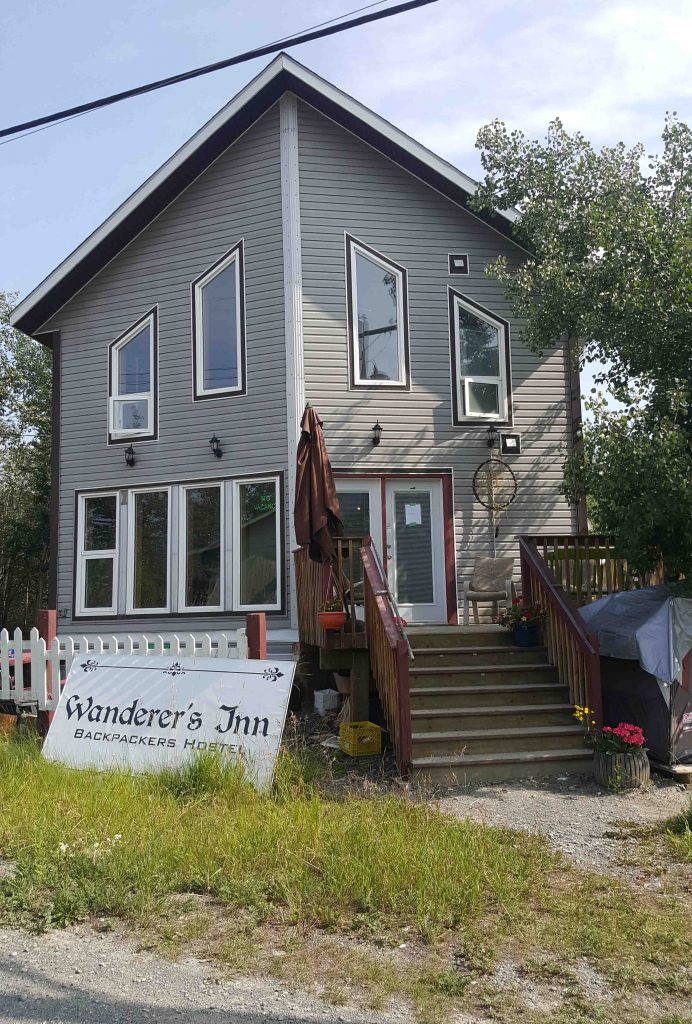 A fateful meeting
At the beginning of 2019, Zdenka worked in Alaska and then started in July volunteering in a hostel in the small-town Haines Junction in Yukon. Yukon is the smallest, most western territory of Canada with the least population of around 35,900 people on 482,443 km2 – that's 0.08 people per km2. During this time Mike was as well working in Yukon as a chef in a restaurant. But even if the density of the population was so low, one might think it is easy to get to know the less people around, they did not meet in Yukon.
Instead the absurdly story is that Zdenka and Mike met on a cruise ship in a fjord of the Gulf of Alaska. She had moved to Skagway in Alaska and was working there, whilst Mike's mother had come from Australia to visit him and that's why they went on the cruise. As luck would have it, Zdenka and Mike liked each other from the beginning, kept contact and the love story began.
Slow Travel through North America
Over the summer, they met a couple of times to do short trips, but finally Mike quit his job and picked Zdenka up with his car. They traveled to Churchill in Northern Canada to see polar bears and then traveled East to Toronto. Being so close to the U.S., they also crossed borders and went all the way down to Florida. They wanted to escape another cold and dark winter in Canada. In Arizona they did the first time volunteering together. On the way back to Canada, the pandemic started. After a stopp in Creston for a paid job, the found another volunteering spot on Vancouver Island.
In total Mike and Zdenka traveled one whole year through North America. They took their time to get to know their surroundings, instead of hopping from one place to another every week. While travelling they always stayed for one or two months at one spot. The road trips in between were short and took at maximum two weeks. In this case the Slow Travel experience was the long-term stays with locals instead of living in hotels. Their travels at a glance:
2019
Yukon, Northwest Territories, CA – 2 to 3 weeks
Vancouver, CA – 2 months
Churchill, CA – 1.5 months
Toronto, CA – 2 months
2020
Miami, U.S.A. – 1 month
Arizona, U.S.A. – 1 week
Vancouver, CA – 1 month
Creston, CA – 2 months
Vancouver Island, CA – 2 months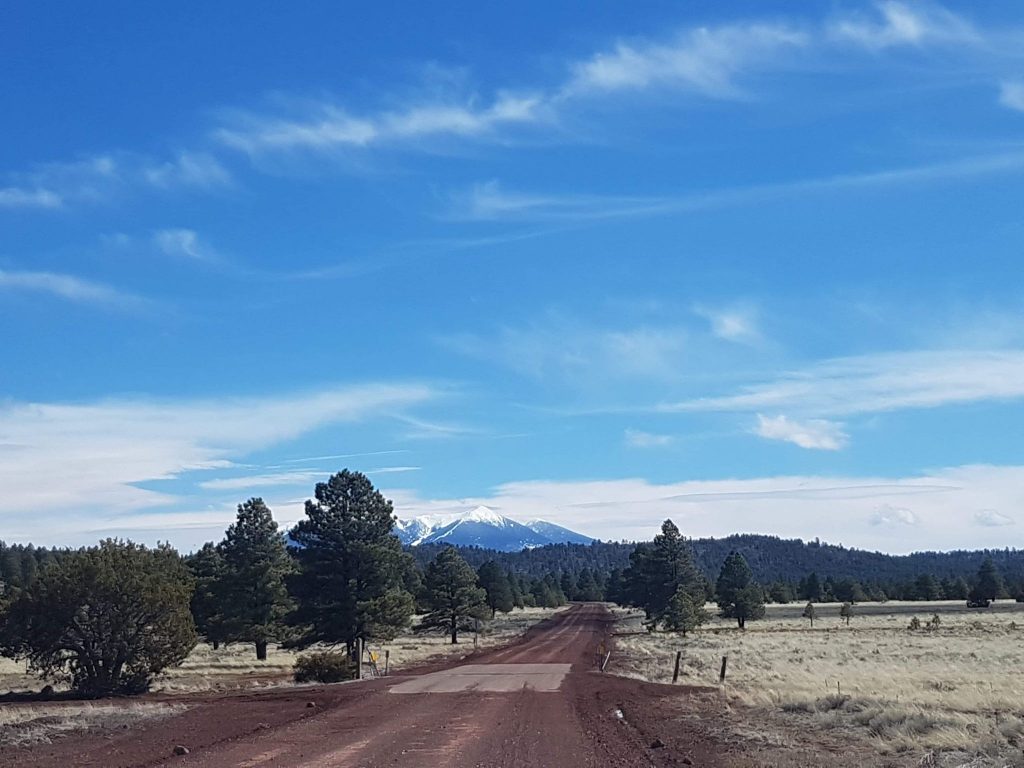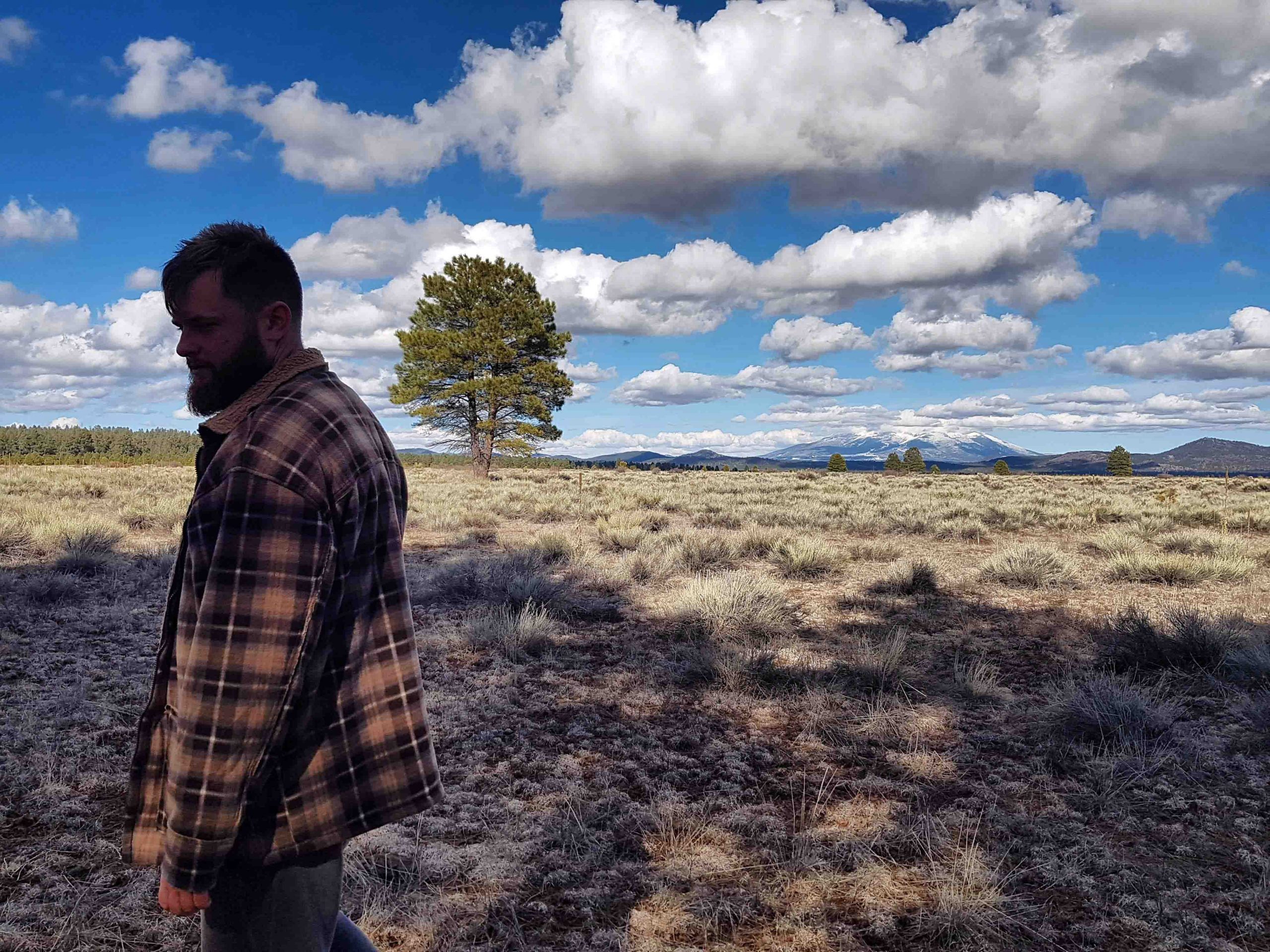 Volunteering
All in all, Zdenka and Mike experienced a great Slow Travel adventure with long term stays and volunteering. After their visa run out they traveled to Europe. Today they live, laugh and love in Slovakia. For Zdenka the best thing about volunteering was "that it is cheap but rich in experience and memories." To give a better insight into their experience as volunteers Zdenka answered some questions for me.
Could you shortly sum up where you worked as volunteers?
My first volunteering job was in Yukon in 2019. I spent two weeks in a small-town called Haines Junction, helping in a hostel. For the first volunteering it was a really great experience. I had a beautiful accommodation and people were so nice, especially the owner was very helpful.
2020, we both did volunteering on a farm in Arizona, near Flagstaff. But unfortunately, the pandemic came so we had to rush back to Canada in March, where we later were lucky to get another volunteering job on Vancouver Island. There we stayed for two months and worked at a dog breeder's home. In total I worked eleven weeks as volunteer, Mike worked nine.
Why did you choose to volunteer during your travel?
First, I was thinking of getting a proper job at each place, but I realized that I wanted to travel more. Volunteering gave me the chance to stay at places short-term while travelling – with no costs of course. I could move from place to place with no hard feelings from quitting somewhere. Furthermore, when the pandemic came up and we were kind of desperate, not knowing when we can fly to Europe, it was great that our hosts on Vancouver Island were willing to have us for so long.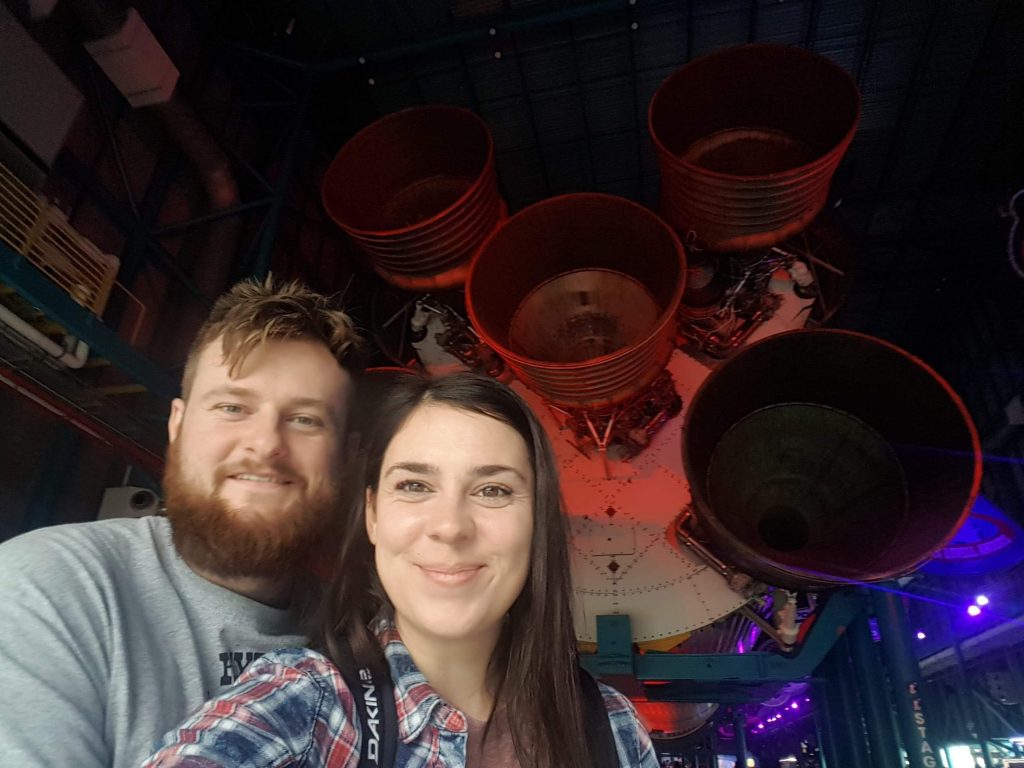 Which platform did you use to find the volunteering places?
We used a profile on the Workaway platform. It costs around 40 $ (26 €) for one year, if I am not mistaken. But as a couple you should upgrade your profile to a couple's account, which costs a little more. We found a way how to avoid the extra costs. We were on the road, so no time for any extra bureaucracy. But I will definitely upgrade it next time.
What were your criteria for choosing a host?
We definitely wanted to be around nature but not too far away from a city either. We considered the job tasks as well, since we are not carpenters or builders and those kinds of jobs are pretty frequent on this platform. I also looked at reviews and pictures, just to be sure the host is nice and friendly and we wouldn't be stressed out working for him. It worked quite well I can say.
What was the deal at the volunteer place?
It was pretty much the same at everywhere: 4 hours work a day, 5 days a week with free food and free accommodation. Each time we had a separate bedroom and dinners were cooked by the hosts. Breakfast and lunch were prepared by us, but they provided everything we needed.
What was the biggest difference between normal accommodations and the volunteering stays?
The only difference is that you have to share the kitchen and bathroom with the hosts, which can be uncomfortable sometimes. But I think we went through worse before, like living in a tent for two months. So we were not fussy at all.
How did you experience being in a spot for a longer time?
It can be so nice and so boring at the same time. It is nice to slow down, sleep in a comfy bed, stay warm during night and eat good food. But after a while we were sick of that routine and were searching for other places to visit.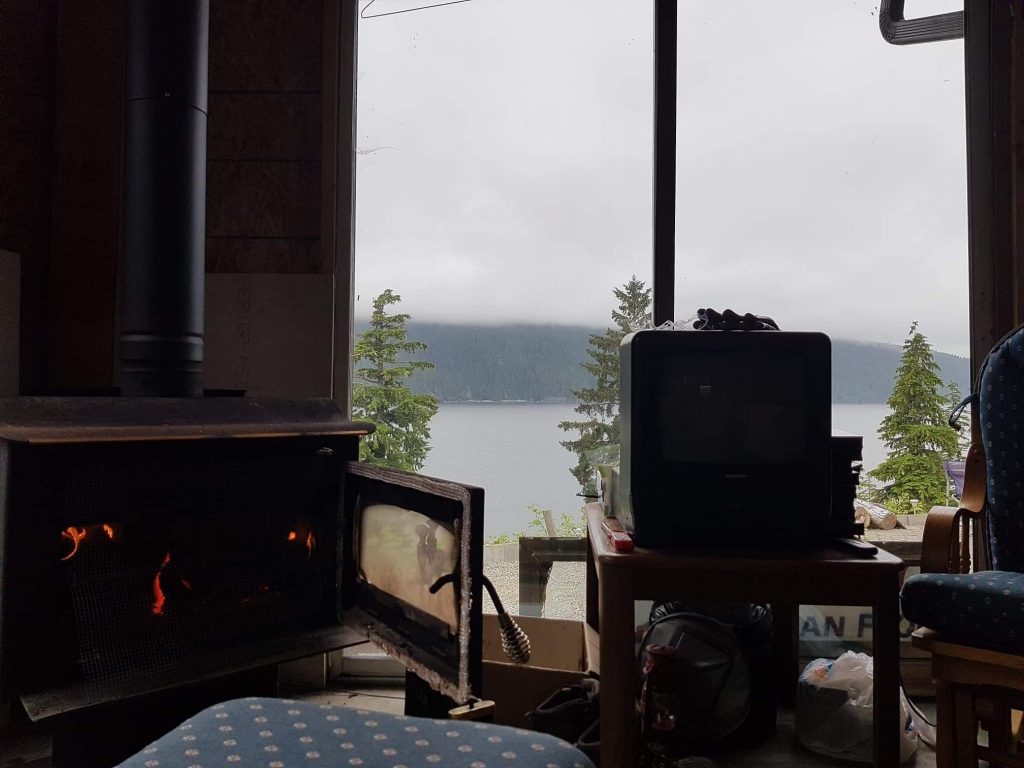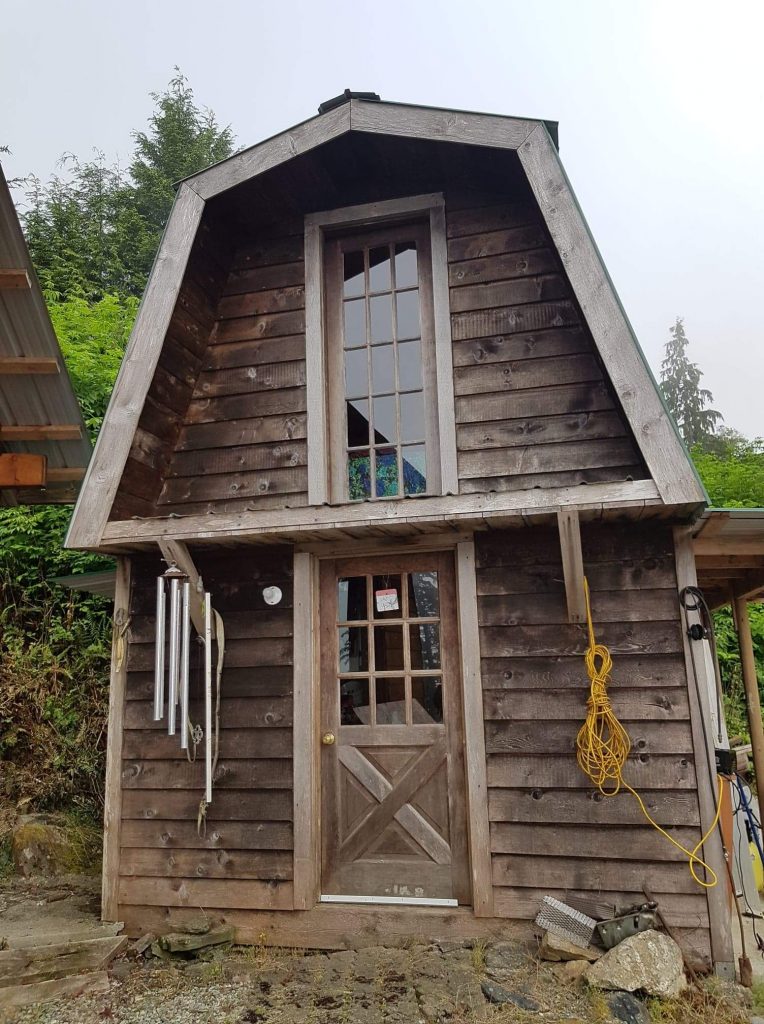 Did you learn new skills while volunteering?
I learned how to use a booking system at the hostel I volunteered for. At our stay on Vancouver Island I also learned how to train dogs and how to take care of puppies. And I also found my lost passion for painting. Mike was doing lots of new things such as cutting the hedges and some carpentry as well – he also painted a trailer by himself. The work and therefore associated new skills depend a lot on the hosts. And it can also lead to bad experiences. At the farm in Arizona for example, I had to do pretty hard work. My tasks were more suitable for a man, e.g. lifting heavy bags with rocks etc. Mike was definitely less tired than me.
Was there something sustainable about your volunteering?
Definitely, both families had farms with crops and one couple had animals as well. They all were collecting rain water to use around the house, like to do their laundry for example. They lived in a very sustainable way. I just didn't want to butcher animals – but no one forced me to it so no conflicts emerged at all.
Did you learn something about the culture during your stay?
Especially in Arizona and on Vancouver Island I can say we learned about the differences between people. I would say Americans are much more radical in some of their opinions than Canadians. It was also more noticeable when the pandemic started. But the way of living was pretty much the same since both hosts lived surrounded by mountains and nature. They were growing their own crops, taking care of animals and were just connected to the nature. Especially in Arizona, people are pretty much self-sufficient, living in the desert, not needing much for their lives. It is simply admirable. I loved it a lot.
Did you try new, local food?
I wouldn't say I tried new food, because I already tried oysters before. The ones I knew I didn't like at all. But our last host on Vancouver Island was a passionate fisherman. He showed me a way how to make them super tasty. Now I really miss the fresh seafood.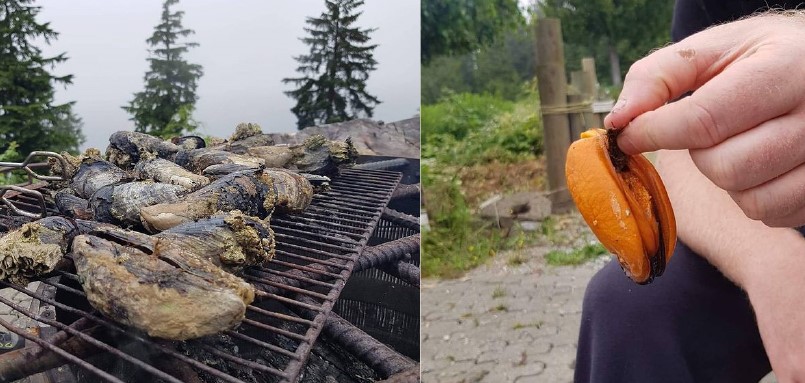 Do you think you gave something back to your hosts as well?
Every time when I travel somewhere and getting to know new people, I prepare traditional Slovak food for them. And I talk a lot – for sure I mentioned Slovak ways a hundred times at least. So, I guess I taught my hosts something about my own culture. I can definitely say I connected with our hosts during the stay. I am not sure about Mike, though. There were good times and bad times for sure.
Did you have weird situations during the volunteering? How did you handle the situations?
I remember one weird moment: The first time, when we arrived to the farm in Arizona we were expecting a warm welcome – but the host didn't even greet us. I guess some people just need more time to get comfortable with others and open up for them. It was good at the end.
On Vancouver Island we had some moral issues. We did not agree with all the decisions the dog breeders made regarding their dogs. We wondered if they really loved their dogs or if they just considered it as a business to make money.
Plus after some time living together with the hosts, it slowly got uncomfortable. Especially Mike had some problems with the lady. For example she told him always how to cook and clean in the kitchen, even if he is a professional chef. On her end, she was burning stuff on the stove and had a big mess lying around. It is a weird social situation, because we as volunteers are guests in a foreign home. At the same time the hosts are our bosses. As a flat mate you would act differently in this situation. In the end, it was kind of good that we left after two months.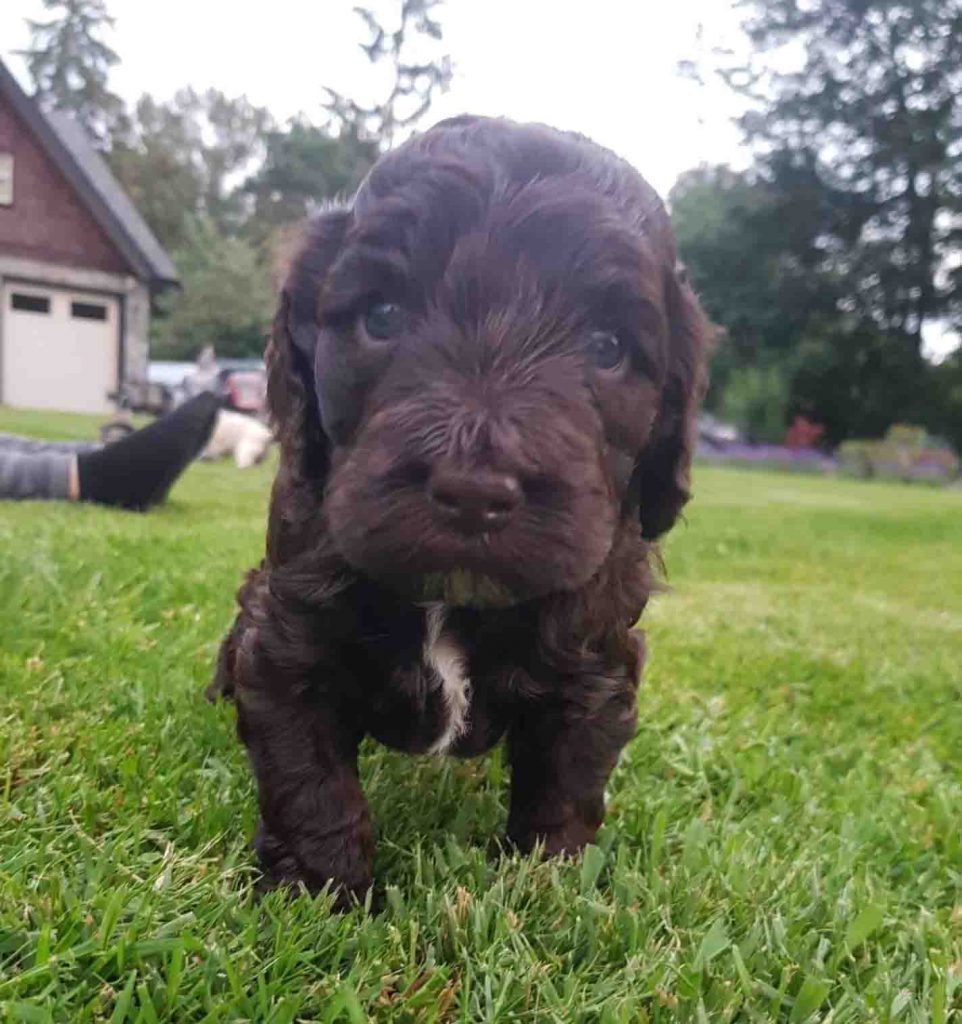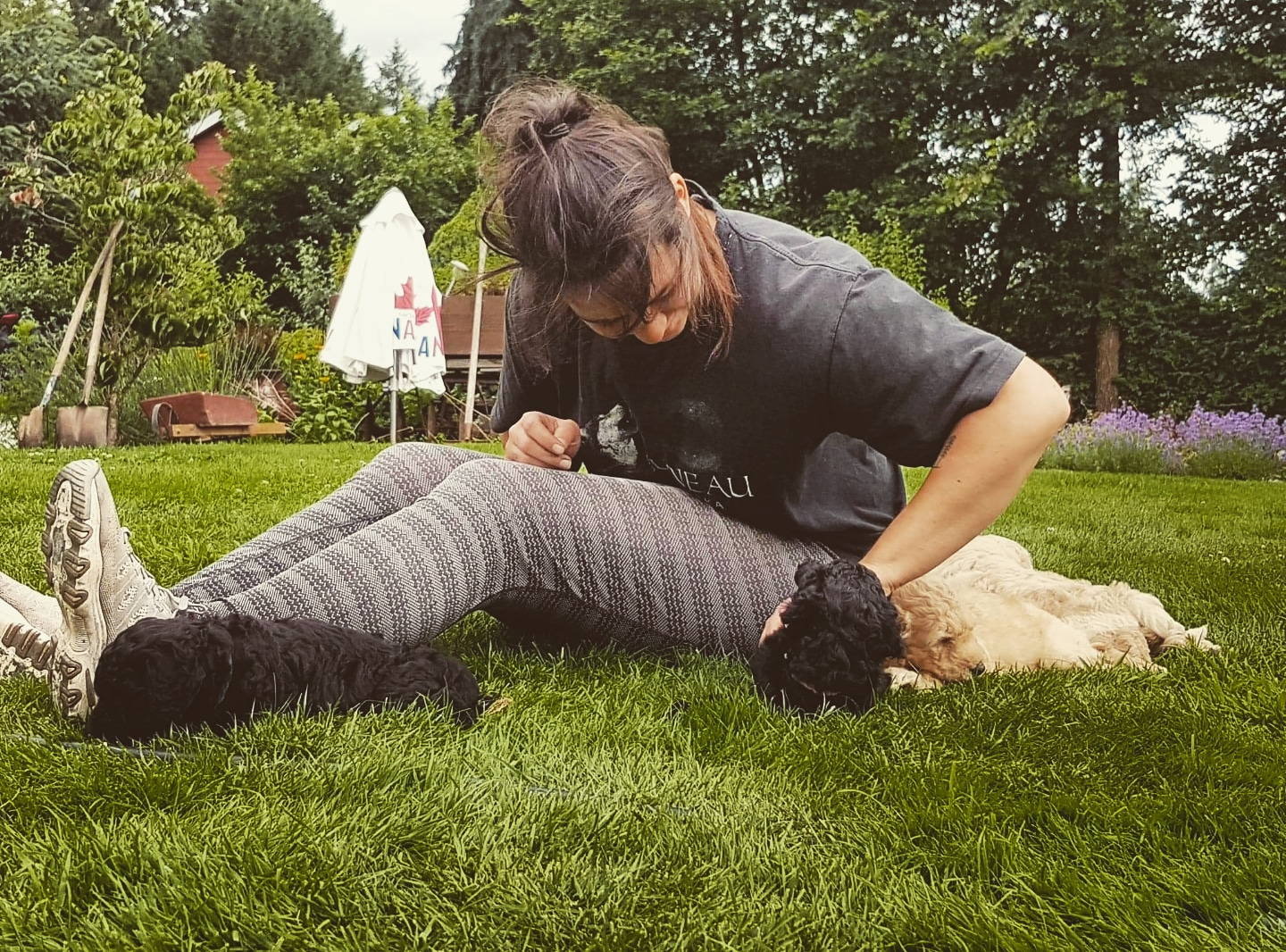 Did volunteering change you somehow?
It changed the way I am thinking about people. I remember when I first met my host from Yukon I thought he is going to kill me on the way to the hostel. But later it turned out to be the nicest Canadian I have ever met. He helped me a lot. I can´t even explain how much. So, I guess don't judge the book by its cover, ey?
Would you like to do volunteering in the future again?
No doubts. But first, Mike and I both agreed to settle down for a while, till the world gets back to normal and till we gain some new experiences valuable for our future adventures. We definitely recommend people to try volunteering. You can learn so much from others and meet nice people – some of them will stay in your heart forever.
What do you think about this new travel type: Slow Travel?
I would say people nowadays travel mostly to see some popular places, to take a picture for their Instagram profiles. It is like people already forgot how to stop and enjoy the moment. Travelling can be much more fulfilling if you help others along the way, leave some added value at places, learn new ways and educate locals about your own culture and habits.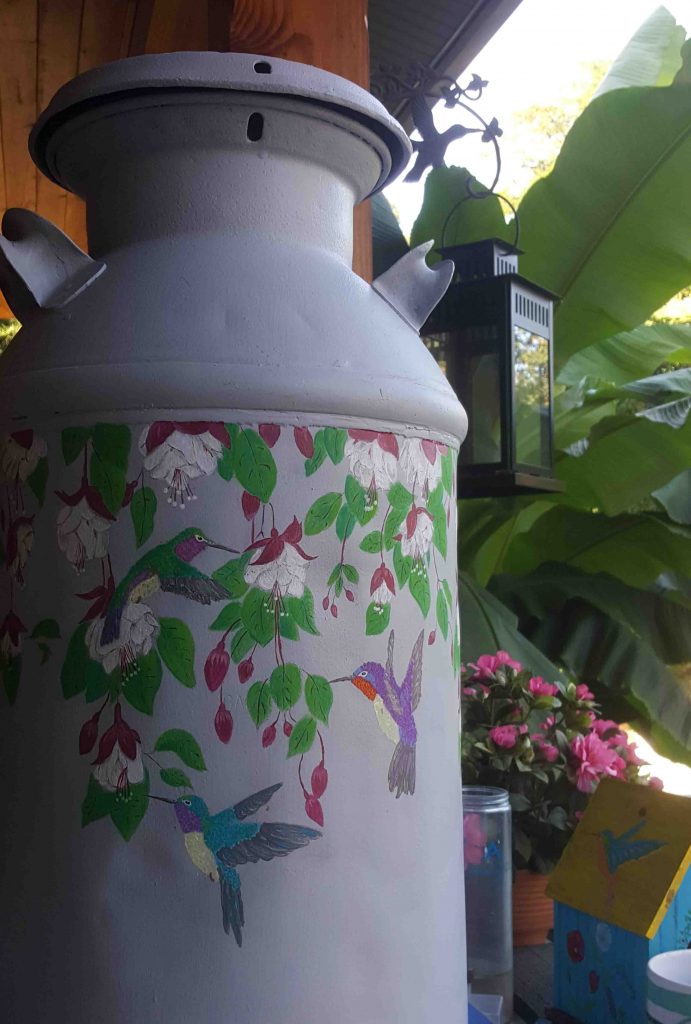 Article by Anika Neugart.